We work with our many partners to help this region's 150 communities and 350,000 people build vibrant lives and careers in Northern Alberta.
Our Partners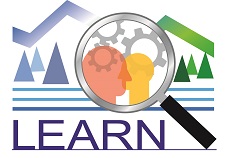 Labour Education Applied Research North (LEARN):  This partnership with the northern colleges, formerly called Northern Labour Market Information Clearinghouse, addresses the need to facilitate northern workforce skills development by: facilitating information sharing; identifying workforce trends and conducting research to inform the modification or creation of new programs to address the skills gap through college programming.

Northern Alberta Elected Leaders (NAEL): This initiative ensures strong vibrant communities by providing a forum for northwestern Alberta municipalities to share information, collaborate on regional issues and, when appropriate, to find ways to impact the decisions of the other orders of government.

Focus North Canada: There are as many definitions of North as there are jurisdictions in Canada. It is difficult to choose one that perfectly encompasses the existing interpretations of this vast region. For the purpose of the Northern Development Ministers Forum (NDMF), the North is defined as the three territories (Yukon, Northwest Territories, and Nunavut) and the northern extent of seven provinces (British Columbia, Alberta, Saskatchewan, Manitoba, Ontario, Québec, and Newfoundland and Labrador).

Water North Coalition: Vibrant communities require sustainable and safe access to water and wastewater management.  This partnership of northern Alberta municipalities and water/wastewater partners focuses on drawing the Government of Alberta's attention to the need for safe water and wastewater management systems and emphasizing the need to train water operators to operate water treatment facilities in northern Alberta.